PHOTOS: Photoshop Fail Makes Bike Disappear
:
Ever wondered how to make a bike disappear in New York City?
1. Leave it unattended and unlocked outside for about, oh, 2.5 seconds.
2. Hide it behind your sparkly jeggings.
At least, that second one works in the magical fairytale land of Photoshop wizardry. Our friends at Photoshop Disasters spotted this flub in a Neiman Marcus shoot for J Brand jeans that's still up on Neiman's website at the time of writing. In the pic, a model shows off her (very cute, we might add) 910 Sterling Sparkle Skinny Jeans on a sunny city block -- but wait up. Something's not quite right.
First of all, the model's right hand seems to be disappearing behind her. Fine, it could just be tucked behind her back; we'll give her the benefit of the doubt. But, there's
no way
the other half of that big-ass bike is hiding behind a pair of skinny jeans.
Also: who holds a bicycle like that? We'll keep scratching our heads over
that
mystery while you check out the offending pic and even more Photoshop fails below.
PHOTOS: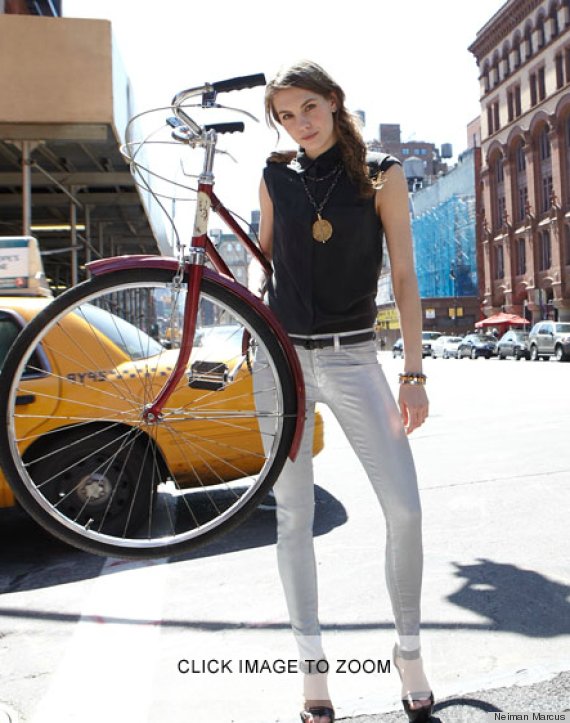 See more Photoshop disasters!
Want more? Be sure to check out HuffPost Style on Twitter, Facebook, Tumblr and Pinterest.
CELEBRITY NEWS
FREE MUSIC - PALCO MP3